Pics Soruce : Rio Hotel
Double Bedroom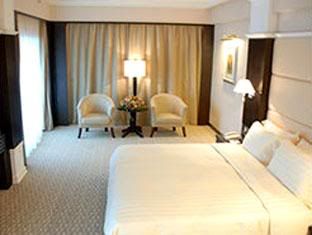 FU HO AH YUNG Abalone Restarant



IIDA Japanese Restaurant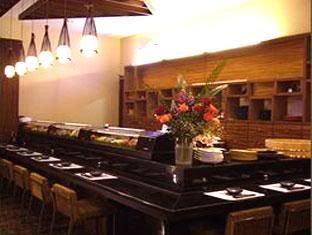 Rio Casino



Rio Coffee Shop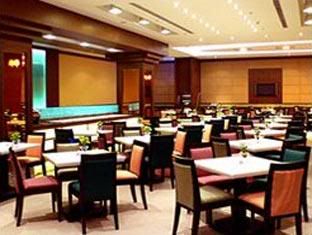 Rio Lobby Bar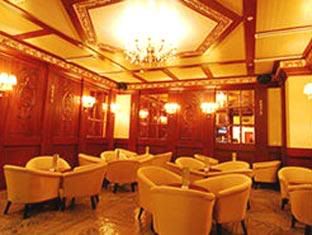 Rio Spa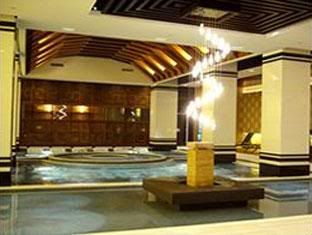 Suite Bedroom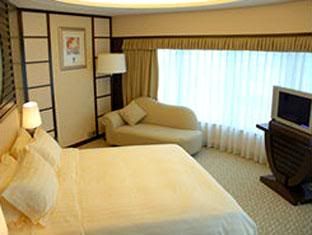 Twin Bedroom




Rio Casino is conveniently situated opposite Comendador Ho Yin Garden in downtown Macau and the complex was opened in early 2006. The casino features 4 luxurious private rooms located on the top floor of the building. For the VIP guests, they will be able to play at each of the 15 tables while admiring the bustling cityscape of Macau during the day and the shimmering lights at night.On the main gaming floors, Over 70 tables and 150 slot machines will also be available. The casino's stunning décor and generous gaming area were carefully crafted to provide a comfortable atmosphere to suit the most discerning guest.
With 450 elegantly decorated rooms which including 65 suites, the Rio Hotel boasts an indoor swimming pool and gymnasium and is well equipped to cater for all conference and banquet needs, other facilities also include within the complex are the spa and nightclub.
The choice of restaurants will have a dish or two to suit every palette where you can have a choice to select the Asian or Western style of the food. The Fu Hou Ah Yung Abalone Restaurant which isfamous across Hong Kong is located on the third floor along with the extremely popular Iida Japanese Restaurant. Western favorites and dim sum will served in the 24-hour Rio Coffee Shop.
地址 : 澳門新口岸填海區第9街區C及D地段
電話 : 2871 8718
傳真 : 2871 8728
電郵 : info@riomacau.com
網址: http://www.riomacau.com
房間數目 : 449 (其中包括64間套房及1間設在23樓的豪華總統套房, 所有房間均設有LCD電視, 寬頻上網服務、32條有線電視節目頻道、最新收費電影、浴缸及淋浴室、迷你酒吧、獨立空調、客房保險箱、輕觸式電腦門鎖系統及IDD服務等)
服務及設施:設有四間高級餐廳為客人提供中、西、日式的美饌,供廿四小時客房送餐服務, 娛樂場、夜總會、桑拿及水療芬蘭浴、健身室、室內恆溫游泳池、會議室及多功能宴會廳等
餐廳及酒吧: 利澳酒店大堂及3樓分別設有澳門罕有且富品味的殿堂級的酒吧, 中菜館, 日式料理及西餐廳。
利澳酒店總統套房全酒店隻有一間, 偌大的客廳加飯廳面積足夠你開一個私人派對, 而兩邊都有超大型的挂牆Plasma屏幕。 主人套房設有私人SPA以及一個舒適雅致的書房配合不同的需要。
美食
利澳大堂酒吧
營業時間:16:00 ~ 01:00
富豪阿翁鮑魚酒家
營業時間:11:00 ~ 23:00
如果要一嘗頂級的中式菜就必到富豪阿翁鮑魚酒家
飯田日本料理
營業時間:18:00 ~ 04:00
利澳酒店三樓的飯田日本料理, 一個招牌用大木盤盛起的「豪華大拼盤」主角是活生生的, 重逾三公斤的北海道雪場蟹, 師傅建議蟹腿做刺身、鐵板燒,蟹身用鹽燒,其他部分可以做泡飯,或者火鍋。 除此之外日本活釣的珍貴鮮魚亦隨不同季節供應。大木盤內還有黑毛和牛、岩手縣帶子、珍珠螺等等。
利澳美食坊
營業時間:24小時服務
利澳美食坊的總廚是正宗葡國菜的傳人
Source : www.galaxyentertainment.com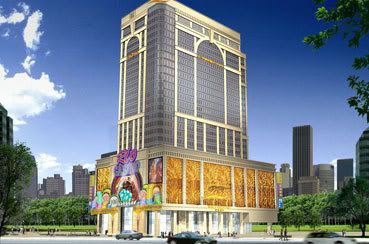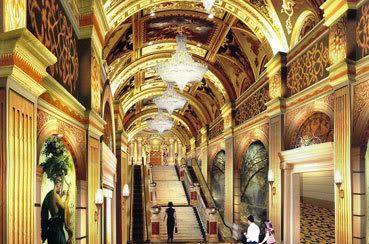 Construction Pic - 2006
Source : Unknown