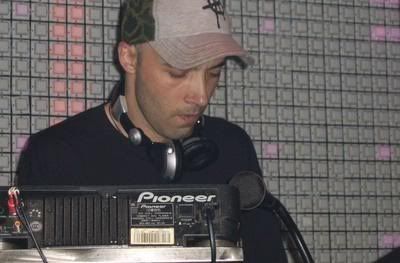 José Drummond aka DJ D'mond did his first solo Painting exhibition in 1989. In the same year his passion behind the decks exploded with his unique crossover mix of punk, Electronica and House beats that took him to be the Resident of the legendary Lisbon Xabregas warehouse parties and some of the trendy city clubs. In 1994 his curiosity for Chinese art made him fly to Asia. His record collection was his luggage. The adventure was only about to start… Ten years later he is one of Portugal's electronic music exports. His devotion for electronic music recognized him as a key player in the development of Asian Club Scene, touring everywhere in Asia and specially in the big China. His level of exposure, enabled him to team up with some of the industry icons, including Sasha, John Digweed, Derrick May, Nick Warren, James Zabiela, Lee Burridge, Chris Fortier, Anthony Pappa, Ricky Stone, Goldie and DJ SS. His insatiable need to challenge himself provided him with the confidence to start the electropunk band "Chopstick Dominators" and the production acts "The Man With Two Brains", "Dr. Caligari" and recently "Tchek Hoi Corp" with other portuguese DJ Bubble. In 2005 was 177 in the 250 DJ MAG Chart, repeating the list in the following year with number 186.

Date: Friday, 12nd February, 2010
Location : Cubic Club
Supporting DJs will be the Versatile ATL and DJ DHOO.